The Absent Minded Research Institute
Notice: this page is a work in progress. The research subject plans on adding more documentation demonstrating the capabilities of the facility in the future.
PARAFICTION WARNING: Visitor, please be aware that the following documents contain parafictional elements. If you prefer to be BORING reading the purely nonfiction documentation, please visit this link.
Overview
Hello there. My name is Dr. Ada, I am the head researcher at the Absent Minded Research Institute. You may meet my colleagues, Dr. Mitchell and Dr. Fantastic, later. I have been given the responsibility of giving you a tour of our facility. So let's begin, I have work to get back to.
This is the workstation of one of our researchers at the institute. As you'll soon see, they are all hard at work, meticulously tracking and monitoring our subject, PT.
You are permitted to peruse the contents of the desk at your leisure. You may find some evidence of the institute's activities, including testing logs, a live feed of PT's current status and location, as well as a fully functional internal phone directory through the rotary phone on the desk.
On Display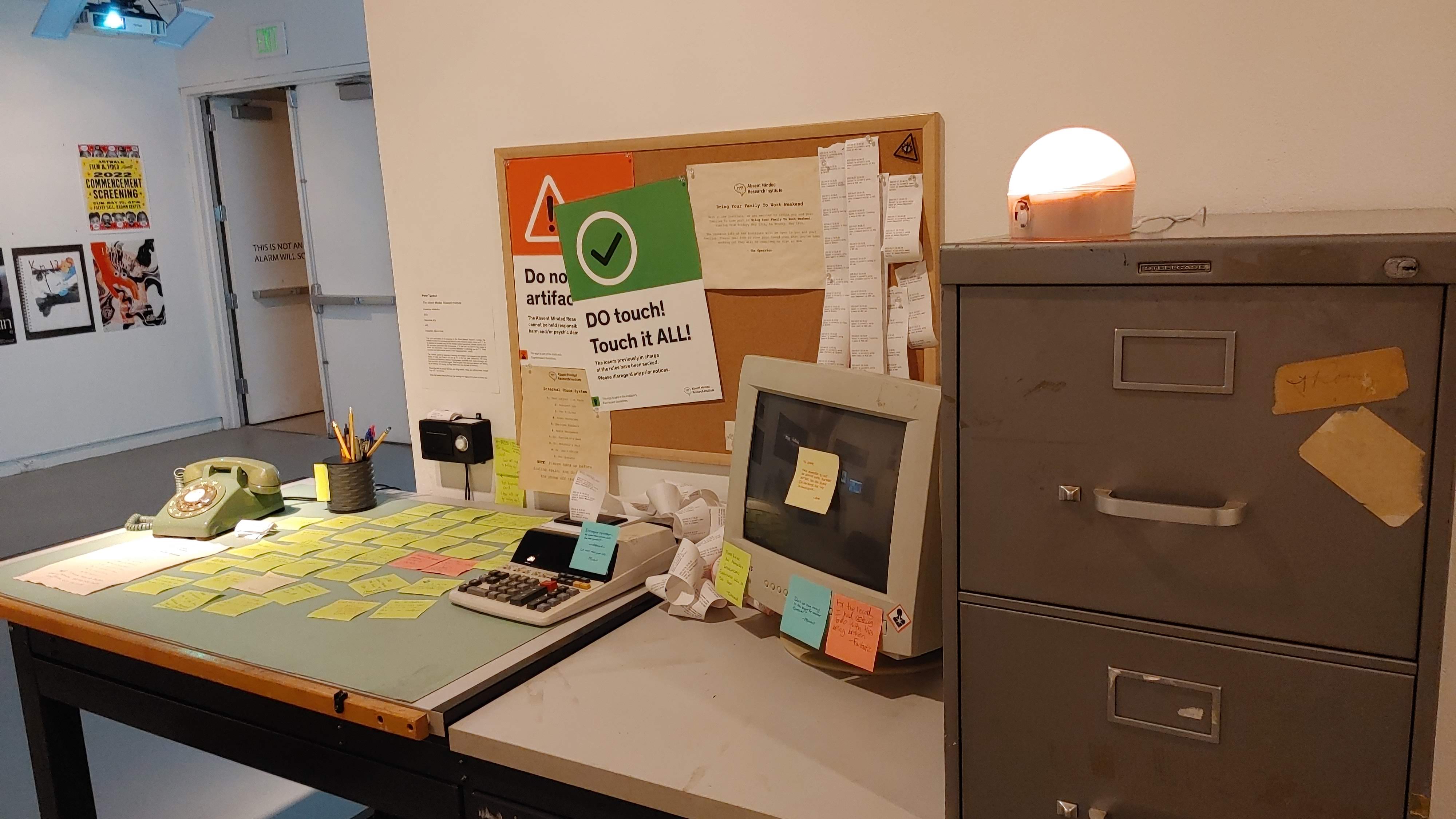 Display Elements
Rotary Phone
Each researcher at the institute is provided with a top of the line Western Electric 500 rotary telephone, to better promote department communication. While you're visiting, please feel free to give the other scientists a ring.
Various departments and offices are accessible by dialing 1 through 9. You can reach our operator by dialing 0. Please be aware that our system does not allow you to dial outside our facility, for security reasons.
Dial!
Visitor, please note, the virtual dial is currently out of service.
Status Logger
Please note: the log will attempt to fetch data every 30 seconds, and timestamps are in UTC.
Hey, if the printer runs out of paper, don't look at me! I do my best under the circumstances...
- Mitchell
Here at the institute, we have a state-of-the-art thermal printer tasked with maintaining a constant log of PT's activities. The data is streamed live, with a delay of a few seconds at most. This allows our researchers to be apprised as to PT's whereabouts and activities at all times.
Of course, we do need to ensure the printer is well-stocked with thermal paper…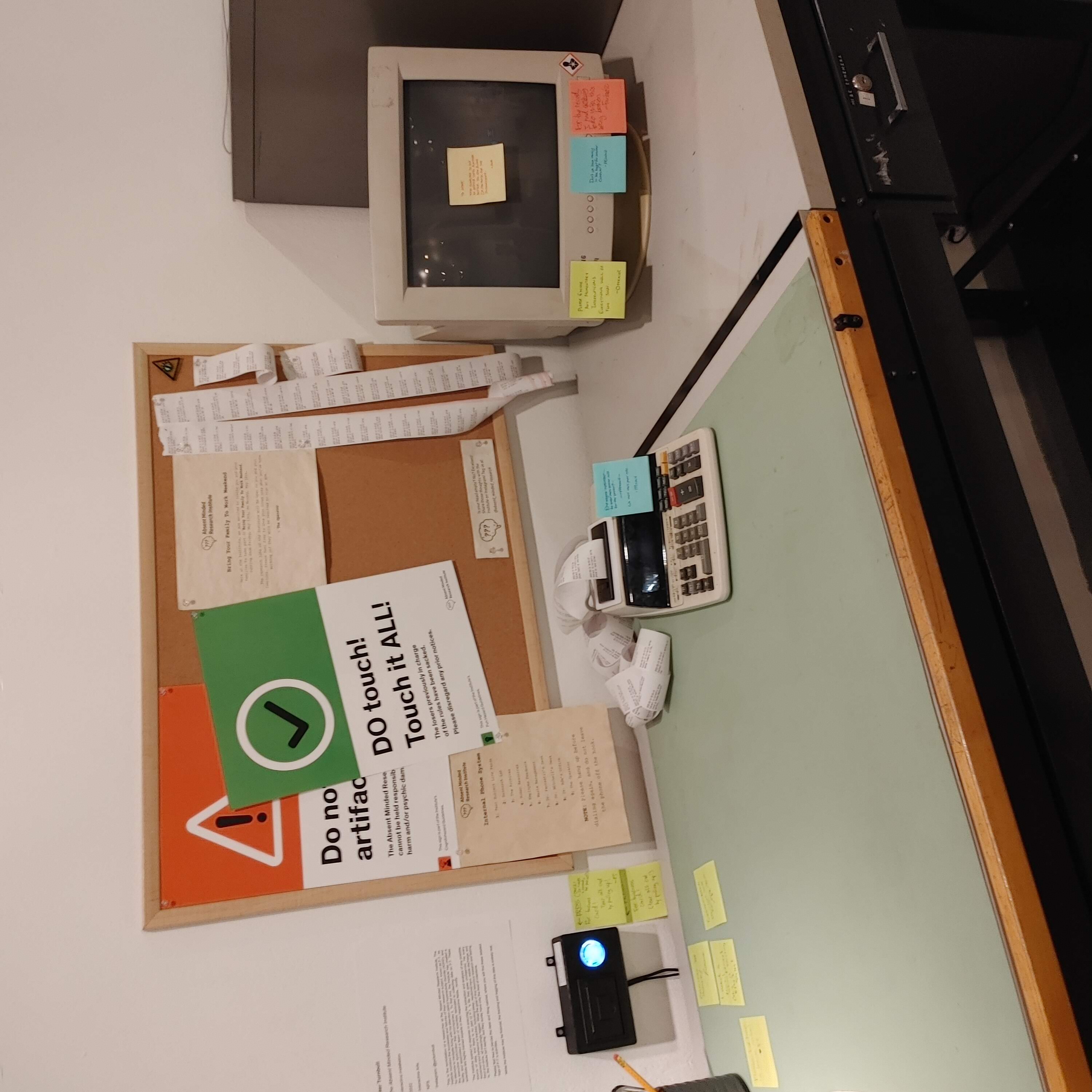 Notification Orb
This is live! Please note: the orb will attempt to fetch data every 15 seconds.
The notification orb reflects PT's most recently received notification, and is often used as a status indicator by our scientists. If it's green, PT has been texting. If it's red, they've been ordering food. If it's yellow, PT is probably lonely…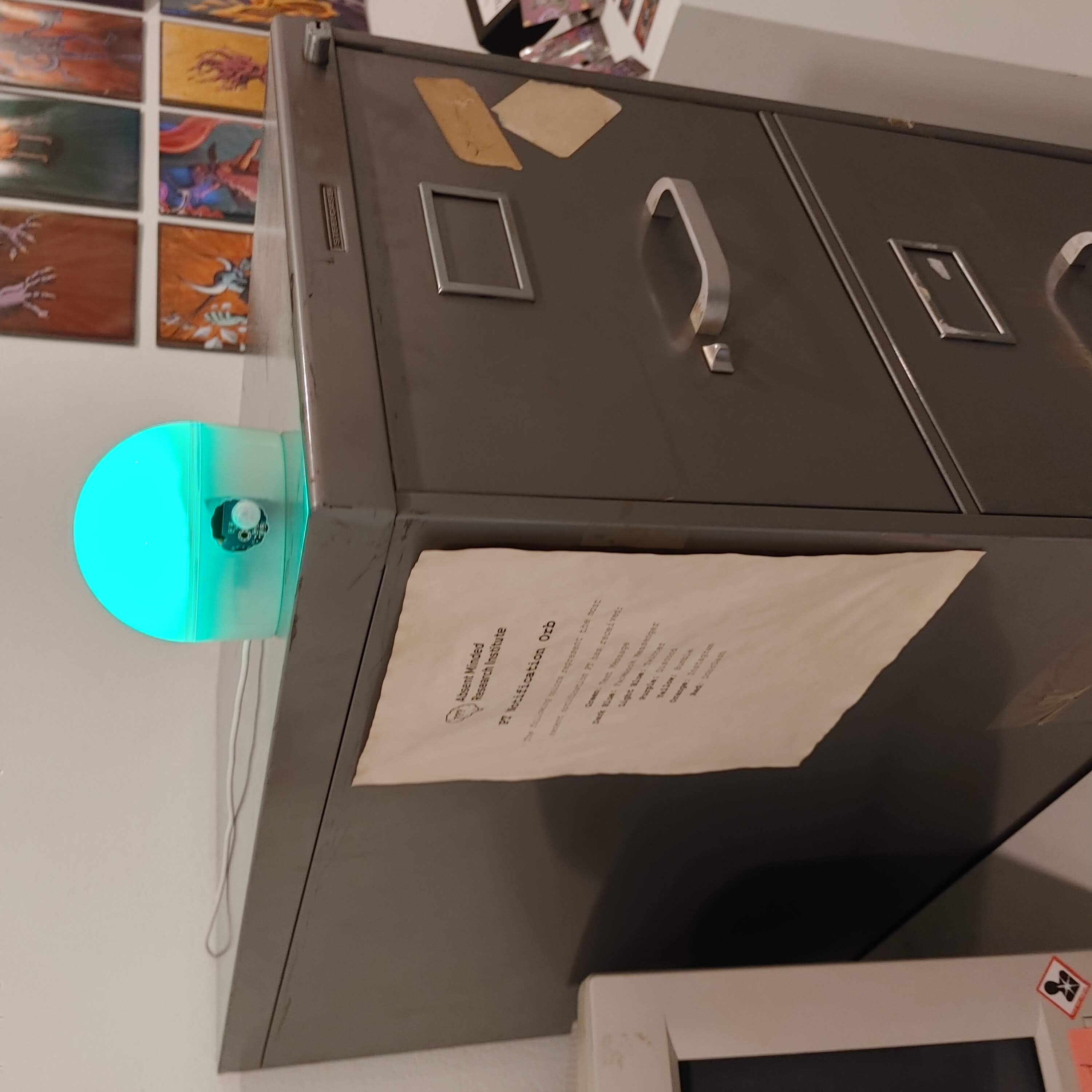 Filing Cabinet
Inside the filing cabinet, among other things, you will find detailed documentation of our observations of the test subject.
The filing cabinet also contains what appears to be a…a maid dress? It's hard to say what this is for, but it has pretty lights on it!